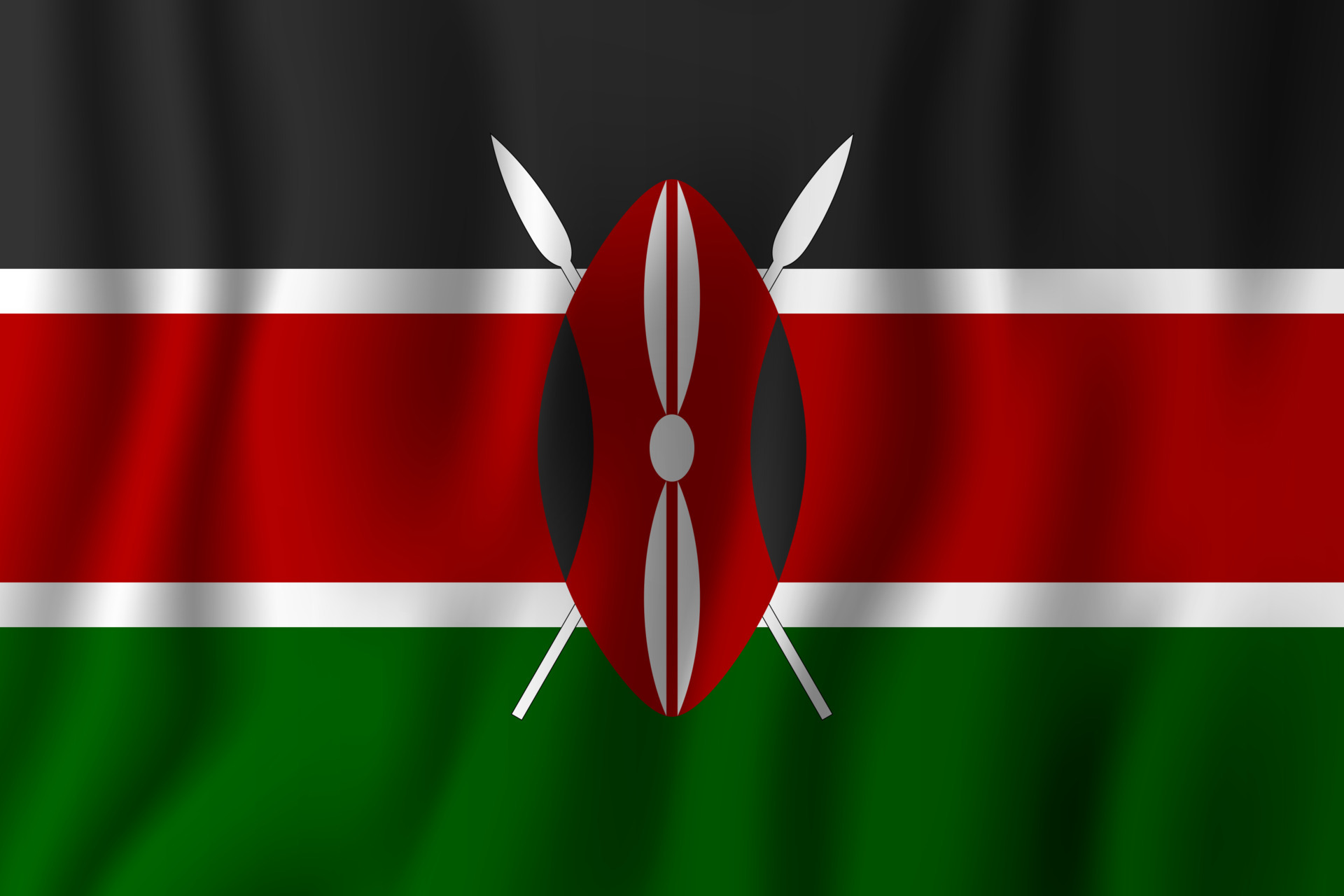 THIS MEDIA STATEMENT IS MADE ON BEHALF OF NOUVELLE PERSPECTIVE-KENYA
On behalf of Nouvelle Perspective, an INGO with presence and operations in Cameroon, Canada, Tunisia, Cote D'ivoire, Guinea, Bukina Faso, Chad, Luxembourg, France, Mali, South Africa, Benin, Togo, Nigeria, Switzerland , Senegal, Morocco, DRC Congo, Gabon, Central Africa Republic and now spreading its operations in Kenya and subsequently the EAC Region, and – whose mandate is promoting peace, social justice and human rights around the world with its central focus being to observe elections of all kinds in all countries throughout the world – and having played a lead role in Observations of the last year's General Elections in Kenya, we stand here as a team of International Elections Observers and Experts in Kenya, to register our deepest concern on the recent escalations , and to call and vouch for Peace, Calm and Tranquility in our Country. We want to make our case for peace, as your fellow Kenyan, whose only interest is peace promotion , while still the opportunity lasts.
We acknowledge that Peace does and has never existed on its own. Peace has always been cultivated. Peace has always been built. Peace is always about hard work put in. Peace is foundational of every progressive thought, ideas and indeed the bedrock of development. Peace has a price. Without peace, we are vulnerable and hedge less. We do not lack enough examples of entities and countries where peace was removed from the equation and what became of them.
Ladies & Gentlemen listening to us, we remind you, that Peace, which we sometimes as a country are perceived to take for granted, is extremely precious. It is in a peaceful environment that we all can thrive. From Families to Societal Units. Infact, we are a Nation because of peace. It's when Kenya is peaceful that Children go to school, Businesses open and trade happens, Movements happen, Creative ideas flow, are celebrated and are actioned, Forums full of knowledge and experiences exchange happen, Innovations are revered, regarded and appreciated, Religious freedoms and activities are enjoyed, Farmers go to the farms and await harvest with confidence,,,it is because of taking care of the fabric of peace that we can discuss morals & values.
It is for this reason, we call upon Kenyans to regard and cultivate Peace from every of their corner. We call upon Kenyans to dare make those small steps to build peace in their spaces. Those efforts of peace building and reminders of peace between neighbors, bodaboda riders, mama mbogas, jua kali guys and every other folk that considers themselves too small and ordinary to build peace, we remind you, that you have a role, to build, cultivate, keep and protect peace. Let us not go lower than where we have reached. We don't deserve to. Let's all stop digging, but be proactive, because what we are witnessing is not a movie. If we break the fabric that holds us together, we all shall go down together, as fools. We should know better, and it should matter to each one of us.
Only in a peaceful environment, can the government efforts to lower the cost of living or to engage with critical stakeholders for the good of the country can flourish. In a peaceful environment, sound policies can be designed, implemented and their impact assessed or reassessed and adjusted. In a peaceful environment, the opposition members can engage government with alternatives in approach, implementation or impact and can be listened to with clarity without being misconstrued or branded as opportunist or out to derail. In a peaceful environment, while its possible not for everyone to feel a winner, Kenya always wins.
We therefore ask of our political leaders, to allow Kenya to Win. We ask that our leaders , irrespective of their stances and political persuasion, to consider to dialogue as the only known option to find lasting peace. Remember, that the absence of war is not necessarily the presence of peace. Sometimes, silence is a ticking bomb. We ask that our leaders show the way, and dialogue on issues that are bedeviling our country. We implore on our President, H.E Dr. William Samoei Ruto, to father the nation , AND TO FATHER THE WHOLE NATION. We ask that the rhetoric's and activities that lead to aggravation of the current situation on both sides, to stop, so that we stop tinkering the country towards an uncertain future and anarchy.
We condemn unreservedly, acts of lawlessness that have been witnessed in the past two weeks across different parts of the country, committed by persons who may not know the value of peace. We condemn the gross violation of human rights, the BLATANT ATTACK OF UNARMED PROTESTERS AND THE MEMBERS OF THE MEDIA. We condemn the forced loss of livelihoods due to looting and destruction of property and businesses, being witnessed and perpetrated under the guise of demonstration and in broad day light. We caution, that the continued application of extreme force and police brutality may result into a desensitized population and attack the already fragile security partnership that has been built for a long time. This can easily plunge the country into lawlessness and result in failure to have the populace be guided by the Rule of Law.
We ask for de-escalation on every party involved and we ask for a Reach Out of Dialogue. To Rt. Hon Raila A. Odinga,Kenya history has your name erked forever. You are a father of democracy in Kenya and a respected voice of hope for better governance in Africa. You are an embodiment of resilience and hope. We know that the elections were declared in a close shave and we know that you challenged the results. We know you disagreed with the ruling but as a democrat, and perhaps for this nation that you indeed love, you chose to abide by the ruling. At the risk of sounding naive, we honestly would like to communicate our hearts.
We pain today when we see you in a cloud of teargas every other day. We pain to know you are a statesman, and that's not how best to have you treated. We celebrate you for sacrificing a lot in your life fighting for justice and consistency in efforts to strengthen democracy, advocating for social justice and human rights, but we pain to see your vehicle under punishing water canon sprays, and now a hail of bullets. WE FEAR! and yet with some valid concerns, but applying the same methods you have used before and so relentlessly. Isn't the current president not the one you worked with barely some years ago as your confidant? How on earth can't you now dialogue?
While everything else changes, hasn't Kenya Political Landscape changed too? Why would government deploy such use of extreme force on fellow Kenyan and indeed on hustlers? Do you mean we can't dialogue on issues of concern as a people and wiggle out better for Kenya? Rt. Hon Odinga, We know you are a fighter. What about calling off the demonstrations and considering dialogue that gives and enabling environment for objective engagement instead of the streets option where lives and livelihoods are already speedily being lost? HOW IS IT A WIN WHEN DRENCHED WITH BLOOD at this current age and day in Kenya? Is dialogue a possibility of consideration in your world? As Nouvelle Perspective, we choose for you and for us all as Kenyans a peaceful approach. We choose life, we choose to see the esteemed and revered father of democracy in you. We choose that you dialogue, and raise the concerns you have in a peaceful environment devoid of more human suffering and damaging impacts that can break the soul of Kenya- because we don't have another country to go, if we trigger and burn our own. Just like our name suggests, this is a New Perspective in Africa. It's choosing to own, embrace, confront and chat our own homegrown solutions to our endemic and sometimes avoidable challenges and problems.
At Nouvelle Perspective –Kenya, we are persuaded that its an act of courage and statesmanship for our President to engage with the Opposition Leader and continuously. Its actually supposed to be the way of life. It's a Win Win . Its not a Win Loose. Do you remember this mantra which you believe in Mr. President? After all, he garnered almost the same share of votes. Isn't it prudent and courageous and patriotic and fatherly to consciously choose a higher pathway. A pathway that is not populist, that chooses not to be beholden by your troops and loyalists, or fears and disdain, to choose to LISTEN AND ENGAGE with the other Senior Kenyan leader of your stature, and we dare say, your friend?
Mr. President, we call on you to embrace this New Perspective. We ask that you consider it worth your time, consideration and effort, to dialogue and give peace a chance. If not for Raila Odinga , the person, we call on you to dialogue for the respect and sake of every Kenyan who voted for him, whom you are now their President too. Dialogue for the sake of this country that you love. Dialogue for the sake of the Hustlers, the Mama Mboga, who is normally known to be at the core your heart and today she is unable to sell her wares or afford to take her children to school. Dialogue for the sake of the investors, who you are already working so hard to enjoin in your bottom up agenda. Dialogue to open up the markets, that desire to engage in spaces with peace. Dialogue for the country's image, the soul and magic of Kenya, that is taking a battering every day in our hearts all the way to the international spaces in today's so well connected world. Dialogue for East Africa Community, that looks up to Kenya in amazement as a big brother. Dialogue for Africa, where you now sit and stand tall when Kenya National Anthem roars. Dialogue for our collective pride as an innovative hub contending in the globe. Mr President, dialogue to free the youth of any worry of being branded , targeted and misused. Dialogue not because of today, but because of tomorrow. Dialogue because its wise. Dialogue because it's the only known way to build peace globally. Dialogue because it's the right thing to do. Dialogue because you are not just a president and a statesman, you are a husband and a dad , a God fearing family man, and an example and a mentor to many. Dialogue and disagree if you must, on what you must, but dialogue anyway. You promised to embrace a New Perspective of leadership where dialogue and consensus will be your hall mark. You promised to dialogue with your party members, with entities who add value and even those who disagree with you.
You promised Mr President to value dialogue. This is one such opportunity. Please lead the way, and you will de-escalate the building tensions and un-patriotism. History will remember that you chose a hard option, for Kenya to win. That's what leadership entails. That you choose to father, not just those who agreed with you, but even those who disagreed with you. That you choose to become a great steward of the opportunity and authority you now hold, and however hard it was, chose the hard route, not just to become a father of the Nation, but a father of the whole nation. We plead with you to join us, to live the Nouvelle Perspective Mantra and Pursuit –'No more bloodshed after elections anywhere in the world- this includes Kenya-Our Motherland'. Mr President, please act, because you can, Wont you?
Finally, to each and every one who is making a clarion for peace,. To every stakeholder engaged to building and cultivating peace, To the many who have chosen not to sit and watch, but have proactively engaged to call for peace, please know, that you are the hero. You are the Kenya we want. Whether you are a boda boda rider advocating for peace in your boda stage, or you are a Matatu driver who knows the value of peace and advocates for it, or you are a Mama Mboga, who knows our leadership can disagree but peace prevails, or you are a government official, an online influencer or just a Kenyan using their space to call for peace, be it a politician, a scholar, a journalist, a member of civil society, a religious leader, a Kenya from diaspora, a business leader, a teacher, a student, a creative, an artist, a musician, an elder, a senior citizen, a youth, a poet, a professional, a CEO, a member of the diplomatic corp and even a member from the international community or a friend of Kenya who is believing , calling for and advocating for peace, please know it matters. Make your voice even louder. Do not tire. Do not watch, do not slide into indifference. Do not tire , Do not give up or grow fatigued, because giving up is giving up on our country Kenya, and its future. We can't afford it. Its that small voice that together, will form a torrent of reason, and perhaps, just perhaps, save Kenya from sliding backwards. Lets raise all the voices louder, do our part to call for PEACE and a leadership style of DIALOGUE in our country Kenya.
God Bless You, God Bless Kenya
For : NOUVELLE PERSPECTIVE –KENYA